Best Digital Marketing & Software Services Company
Hamonate Consulting is the best Digital Marketing & Software Service Provider Company in South Africa dedicated to offering a wide range of services to help clients with business strategy, organizational change, and technology implementation. Our approach to service provision is a deep understanding of client needs, a commitment to innovation and excellence, and a focus on delivering measurable results. 
SERVICES

Hardware &
Software Products
See What
we do

AI/ML
See What
we do

Digital Marketing
& SEO
See What
we do

IT Support Services
See What
we do

e-Learning / Training
See What
we do

Web app Design
and Development
See What
we do

Application Testing
See What
we do

Project Management
See What
we do

Solution Development
See What
we do

IT Outsourcing
See What
we do

Mobile app design
and development
See What
we do
Accelerated growth through
customer synergy and management
excellence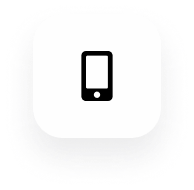 Proven Industry credentials
and credibility
Strong customers base and
on-going relationships
Strong management team
and track record
CORE
VALUES
Fundamental beliefs and principles guide
the behavior and decision-making of our organization
that we aspire to uphold.
We are honest and focus on having strong moral principles. We prioritize integrity, value ethical behavior, respect for others, and a commitment to doing what is right, even when it is difficult
We follow the practice of being truthful and transparent in all business dealings, including communication with employees, customers, and stakeholders. We prioritize honesty and value open communication, fairness, and accountability
We prioritize professionalism, value excellence, reliability, and a commitment to delivering high-quality work and services. Our professionalism is seen in our work and the growth of the company.